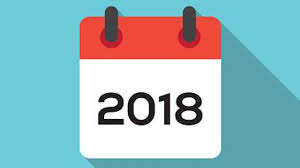 Welcome 2018
Published 05.01.2018 // 15:51 CET
The start of a New Year is that time while everything appears to have a crisp start. There are New Year objectives, New Year resolutions and new guarantees to keep!
We are grateful to have clients, suppliers, employees and other co-operation partners like you who are a pleasure to deal with, and we wish you this New Year – 2018 as cheerful and happy as you are!
Your generosity and support have been the key ingredients to our success. Let´s continue with this also in 2018!