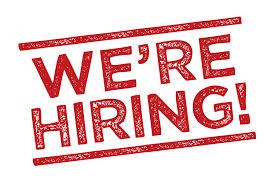 Published 10.02.2015 // 19:08 CET
136 (DNV)  structural welders and leading fitters needed ASAP!
Norweska firma NV Service AS działająca w sektorze stoczniowym na rynku norweskim.poszukuje kandydatów do pracy na stanowisko:
Spawacz 136 (DNV)
Wymagania:
Min. 3 lata doświadczenia w spawaniu na terenie stoczni;
Ważny certyfikat na spawanie metodą  136 (certyfikat DNV – warunek konieczny);
Aktualny certyfikat Hot Work (warunek konieczny).
Oferujemy:
Norweską  umowę  o pracę
Stawka godzinowa 154,00 NOK/h;
Pracodawca pokrywa koszty zakwaterowania, wyżywienia, transportu;
Praca w systemie 6/2.
Zainteresowane osoby prosimy o przesyłanie CV, certyfikatów spawalniczych ( oraz mile widziane referencje) na adres e-mail: rekrutacja.nvservice@gmail.com
===========================================================================
Currently 136 (DNV) Structural welders needed for a project in Norway. This is a fantastic opportunity to start cooperation for NV Service AS – Norwegian company.
Qualifications/Requirements
 Min. 3 years experience in the 136 welding;
Valid 136 welding certificate (DNV certificate – required);
Valid Hot Work certificate (required).
Conditions
Payrate 154 NOK/h;
Rotation of 6 weeks on / 2 weeks off;
Norwegian employment contract with Norwegian company;
This offer include full accommodation, food and transport.
If you have the relevant skills and experience and would like to apply, please forward your CV, copy of the welding certificates and references to the e – mail address: rekrutacja.nvservice@gmail.com