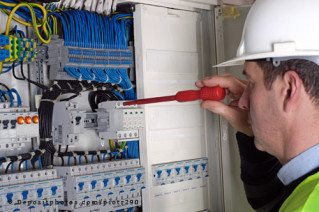 Published 23.04.2015 // 14:19 CET
Job description:
– Project: land based electrical power converting project, low voltage, cables, documentation, etc.
– Scandinavian project manager as closest superior
– Working language: English
– Start up in 2-3 weeks time
Qualifications / Requirements:
– Minimum 3 years experience as leader of electricians / electro projects
– Minimum 2 years experience as a electrician (also on the offshore area, shipyards)
– Minimum intermediate English level
– No special certificates needed
Conditions:
– Very attractive salary
– Contract of employment
– Project duration about 6 months
– This offer include full accommodation, food and transport.
– Flexible working time: periods in Lithuania / free periods at home (to be agreed within the group based on the progress in project)
– Working place: Lithuania
If you have the relevant skills and experience and would like to apply, please forward your CV in English to the e – mail address: mpr@nvservice.no
Majster elektryk
.
Opis stanowiska:
– Projekt: uziemienie w oparciu na konwersje energii elektrycznej, przewody, dokumentacja, itd
– Skandynawski nadzór
– Język na projekcie: angielski
– poczatek pracy za 2 – 3 tygodnie
Wymagania:
– Minimum 3 lata doświadczenia jako majster/ kierownik elektryk
– Minimum 2 lata doświadczenia w pracy jako samodzielny elektryk
– znajomośc języka angielskiego na poziomie średnio zaawansowanym (minimum)
– Nie wymagane specjalistyczne certyfikaty
Oferujemy:
– Atrakcyjne zarobki
– Umowe o pracę
– Długośc kontraktu: 6 miesięcy
– Pracodawca zapewnia transport, zawaterowanie, wyżywienie
– Elastyczny czas pracy: praca na Litwie/ zjazd do domu – do uzgodnienia na projekcie i w oparcu o efektywnośc i postępy w pracy
– Miejsce pracy: Litwa
Zainteresowane osoby prosimy o przesyłanie CV w języku angielskim na adres e-mail: mpr@nvservice.no