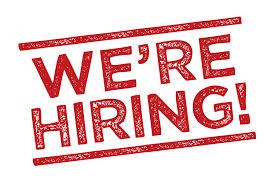 Published 07.07.2014 // 10:01 CET
Due to signed new contracts with our clients we are currently seeking for new employees, who are willing to start work in Norway.
We are looking for:
CNC operator
Experience with work as CNC operator
Ability to able to run CNC cutting machine
Good knowledge of English language
Hull Fitters/Locksmith
Very good knowledge of technical drawings
Independence in the execution of assigned work
Please send your application directly to our Human Resource department in Szczecin.
Joanna Jakubowska – e-mail: rekrutacja.nvservice.@gmail.com
FIRMA POSZUKUJE NOWYCH PROCOWNIKÓW!
W związku z podpisaniem nowych zlecen poszukujemy aktualnie nowych chętnych ro rozpoczęcia pracy na terenie Norwegii
Akutalnie poszukujemy:
Operator maszyn CNC
Doświadczenie wpracy na stanowisku operatora
Umiejętność obsłygi wycinarek numerycznych
Znajomość j.angielskiego w stopniu komunikatywnym
Monterów kadłuba/ Monter ślusarskiego wyposażenia okrętowego
Biegła znajomość stoczniowego rysunku technicznego
Samodzielność w wykonaniu powierzonych zdań
Swoje zgłoszenia prosimy przesyłać bezpośrednio do Działu Rekrutacji w Szczecinie
Joanna Jakubowska  – e-mail: rekrutacja.nvservice@gmail.com